James Waldo
updated bios coming soon!
Alyona Aksyonova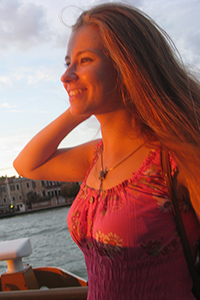 A native of Voronezh, Russia, pianist Alyona Aksyonova has pursued an accomplished and versatile career in the United States as an active a chamber musician, collaborative pianist, and educator since 2004. In New York City, Alyona served as a staff collaborative pianist for Mannes Prep Division, performed as a regular first-call pianist for the Listen Closely project in uptown Manhattan, and had opportunities to perform with top-tier professionals such as Todd Philips of the Orion String Quartet and acclaimed vocalist Denyce Graves. Now in Madison, Alyona has already built up a large private teaching studio, and works as collaborative pianist for the cello studio of Uri Vardi at the University of Wisconsin, Madison. Festival engagements include collaborative artist for La Lingua Della Lirica vocal festival in Novafeltria, Italy and the Bolshoi Ballet Academy Summer Intensive in Middlebury, Connecticut, pianist for the CelloMania series at Highlands-Cashiers Chamber Music Festival, and piano faculty for the International Piano Festival in Portland, Maine.
After several years of intensive training on the Russian dombra, a traditional folk instrument, Alyona began piano studies at the age of 10. She progressed unusually quickly, and was accepted a year later into the Special Music School for Gifted Students in Voronezh, where she studied with Irina Ovchinnikova and Anatoly Pogorelov.
At 16, she won the Premiere Open Young Pianists Competition in Voronezh, and performed Rachmaninoff's 1st concerto with the Voronezh State Symphony Orchestra. This successful performance resulted in an invitation for two additional appearances with this orchestra under the baton of British guest conductor Alexander Walker as a part of the orchestra's Scandinavian Music Festival, in which Ms. Aksyonova performed the Grieg Concerto. The orchestra also invited Alyona to participate as a soloist in The Young Talents of the 21st Century Concert, where she played a movement of Rachmaninoff's 3rd concerto. Ms. Aksyonova's recognitions include rank of Finalist in the Third International Gnessin Piano Competition in Moscow and top prize in the Second Gavrilin Governor's International Competition for Young Musicians in Vologda, Russia. While in Vologda, Alyona received an invitation from pianist and competition judge Tamara Poddubnaya to participate in the First International Piano Festival in Portland, Maine. Her attendance in 2004 marked her first trip to the United States, and resulted in consequent invitations for the two summers following. Ms. Poddubnaya also invited Alyona to participate in the Fifth Peter de Grote Festival in Groningen, Holland. In the United States, Ms. Aksyonova's achievements include Top Prizes in solo and piano duo categories in the Long Island Conservatory/SUNY Old Westbury Music Competition. These awards resulted in a special performance on WQXR public radio. She also was awarded Top prize at the Morgan Park Talent Competition. Upon receiving her Bachelor of Music degree from Mannes College, Alyona was presented with the Newton Swift Piano Award for solo pianists who have also distinguished themselves as talented collaborative artists.
Ms. Aksyonova performs in the Documentary Manuel De Falla: A Musical and Spiritual Journey, released under the SMH Music LLC label. She has performed in Weill Recital Hall at Carnegie Hall, Alice Tully Hall, Merkin Hall, Steinway Hall, The Russian, French and Polish Consulates in New York, The Jewish Historical Society in the West Village, The Harvard Club, the New York Ethical Culture Society, the Nassau County Museum of Art, at the Young Musicians' Forum in Schenectady, Madison Avenue Presbyterian Church's Music on Madison Series, Cathedral Artists Series in Columbia, SC; and Downtown Music At Grace in White Plains, NY; and the prestigious David G Whitcomb Foundation Summer Recital Series in Germantown, NY.
Ms. Aksyonova is a graduate of Mannes College, where as a full merit scholarship recipient she received her Bachelor's and Master's degrees under the tutelage of Pavlina Dokovksa and Vladimir Feltsman. She has performed in master classes presented by Richard Goode, Eteri Andjaparidze, Alexander Slobodyanik, Robert Hamilton, Philip Kawin, Alexander Korsantia, Frank Glazier, Paul Komen, Vladimir Tropp.
Alyona enjoys spending time with her husband James and daughter Sofia, going on spontaneous adventures. Her passions include animals, traveling, teaching students of all ages, eating (with an emphasis on gelato), the ocean, and salsa dancing ("on two," of course).